Travel Inspiration: Fact & Fancy. Ireland Done Right.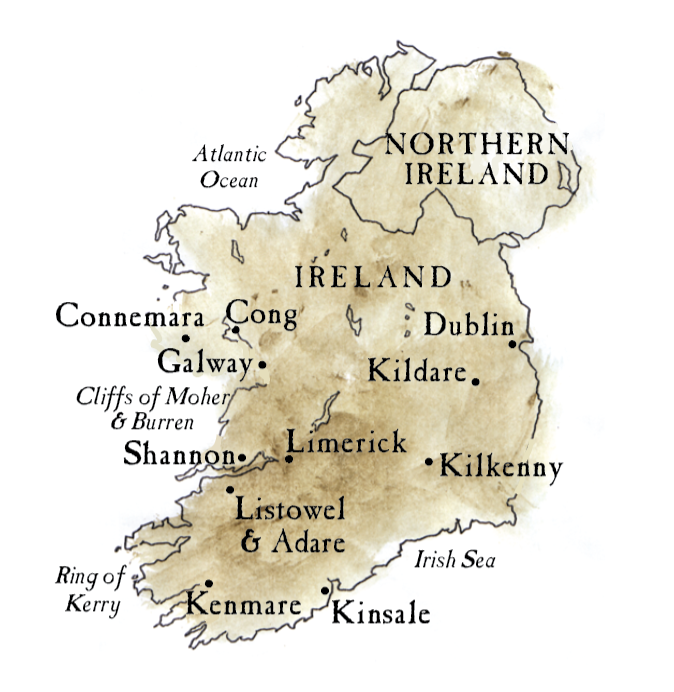 The Irish have always been superb story tellers, creating, over generations, the myths and martyrs for which they are so well loved. Stories have poured forth from the Emerald Island as freely and as easily as stout in her pubs. Remember, James Joyce was an Irishman. Ireland herself is a thing of beauty, a place where orchids, of all things, bloom beside thorny pines,and where the furious Atlantic beats against stony black cliffs. Sleepy hamlets tucked into velvety valleys haven't changed for centuries. Meanwhile, locals fill the theaters in Galway, and designer-wear sells in swank shops along Grafton Street in Dublin.
During our 11-day Ireland travel itinerary, we explore Dublin, Kildare, Kilkenny, Kinsale, the Ring of Kerry, Adare, the Cliffs of Moher, Cong, and much more.
Would you like to visit Ireland?
The details of each R. Crusoe journey are unique and special — much like an architect's renderings or a chef's secret sauce. Have one of our real human travel planners send you your own private copy of the fully customizable itinerary via the form below, including day-by-day activities, accommodations and base pricing. Don't hesitate to ask them your questions—they'll also be your personal travel concierge from the moment you get in touch.
Request the full complimentary literature below, or call us at (800) 585-8555.