Travel Inspiration: All Roads Lead to Jordan, Kingdom in the Heart of the Desert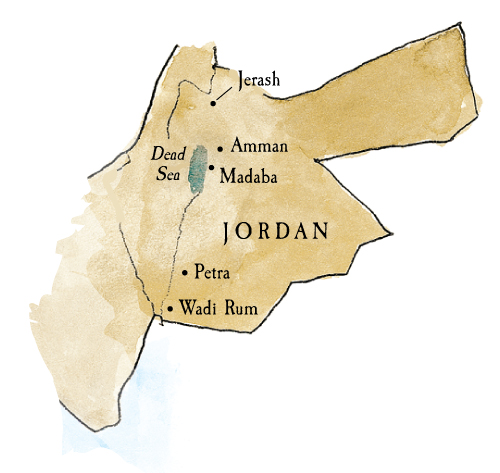 It's thought that Petra was built around 312 B.C. and later abandoned when new sea trade routes emerged and an earthquake caused damage. It was rediscovered in "modern" times by a Swiss explorer in 1812, who uncovered Petra beneath ancient layers of sand, hence the nickname, Lost City.
During our 8-day All Roads Lead to Jordan itinerary, we explore Amman, Jerash, Madaba, Petra, Wadi Rum, and Bethany.
Jordan's location has long made it a prized possession. It has hosted numerous civilizations—Sumerian, Akkadian, Israelite, Babylonian, Assyrian, Mesopotamian, and Persian. For a time, it was even a part of Pharaonic Egypt. And it spawned the Nabataeans, who so thoughtfully left behind Petra, an unparalleled relic. Others from the west—Macedonians, Romans, Byzantines, and the British—also came and went. Come see what they all left behind…
Would you like to continue reading?
The details of each R. Crusoe journey are unique and special — much like an architect's renderings or a chef's secret sauce. Have one of our real human travel planners send you your own private copy of the fully detailed itinerary via the form below, including day-by-day activities, accommodations and base pricing. Don't hesitate to ask them your questions—they'll also be your personal travel concierge from the moment you get in touch.
Request the full complimentary literature below, or call us at (800) 585-8555.